And so it ends, I have finally concluded my hospital residency, almost 5 weeks to the day after it began. Things will be a little ragged here for the next few days, there's a lot of housekeeping to be done on DJ so bear with me, but we should be running smooth again in no time flat…
I was officially discharged from the hospital at 11:30am Thursday morning the 11th. I slowly walked back into my apartment and unburdened my load just before 2pm, and boy oh boy did that feel good!
My room was an absolute disaster area, but by dinner time Ma Li and I had it under control, and I cooked teriyaki chicken, garlic & onion mashed potatoes, and steamed broccoli to celebrate my freedom… it was deeeeelicious.
I was by no means out of the reach of the hospital though – my rehab at the neighborhood hospital began at 9am sharp Friday morning. Nakamura Hospital is about a 5 minute walk from the house, and I'll be spending some time there most every day for the next few months.
I was pretty stunned when I first got a look at their rehab facilities. The room was easily 3 or 4 times the size of the one at Oita University Hospital, and there were perhaps 2 dozen patients doing all manner of exercises while physical therapists ran here and there to direct operations. They were also far better equipped, even having some serious weight-lifting equipment along the back wall. It was obvious that while my hospital does the surgery, these guys were the rehab pros.
After a 20 minute wait during which I amused myself by watching the senior citizens being… well, old, I was introduced to my new PT – a 30 year old fellow by the name of Abeto. He had me sprawl out on my back on the usual sort of table and immediately set to work bending my leg in all manner of directions. For the next half hour while we talked about our mutual love of sports and life in Beppu etc. he stretched the *hell* out of every single muscle in my right leg. Baby, it felt GOOD!
After that he then led me directly over to the seated leg-press machine. Bear in mind that only 2 days prior my rehab sessions consisted of sitting down and lifting my thigh, then lowering it – in other words consisted of nothing. This guy plops me down in the leg press, sizes up my now embarrassingly dinky quads, and drops the pin down to 60kg of weight. My eyes just about popped out of my head. He had me do one repetition very slowly, which to my surprise and delight I actually could DO, and then added another 10kg. I attempted that one, again very slowly, and agreed that that was about right as far as my strength capacity. Figuring that the goal of that little session had been reached – determining my remaining leg strength – I began to dismount. "No no," he said "15 minutes, at your own pace!" and set a timer that was attached to the machine. Two days ago I was doing leg lifts! Now I'm leg pressing 70 kilos! Damn!
And the crazy thing was I was able to do it, maybe 75 presses in all over 15 minutes. I still wasn't free though, he threw me back up on the stationary bike and cranked the pedal resistance up quite nicely.
When all was said and done, I had gone expecting to meet the staff, perhaps schedule future sessions, and had left drenched in sweat after my first real exercise in at least 2 months! I have the weekend off, but I'll be there 4 days a week at 9am from now on. Here's to new muscles!
Lastly, I have the long-promised scans of my x-rays and arthroscopic pictures. The following may not be suitable if you have a weak stomach. There isn't any blood, but the inside of your knee is kinda gnarly… view at your own risk.
Image 1 – This is an x-ray of my knee viewed from the front. The two staples used to secure the lower end of my new ligament graft into my tibia are clearly visible. Those staples are mammoth – maybe 1.5cm long each and very thick. Serious hardware!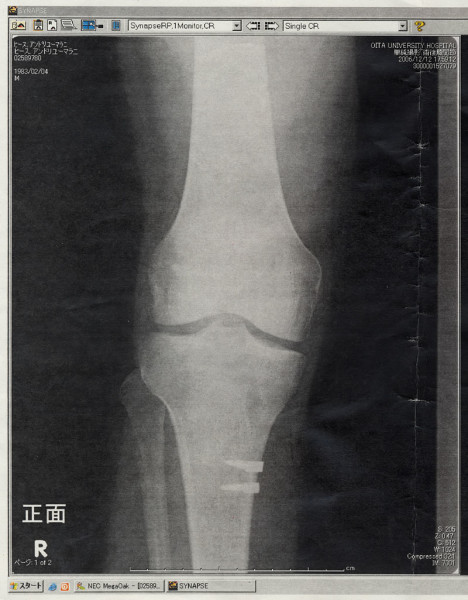 Image 2 – This is my other x-ray, my same knee viewed from the side. You get a good idea of the depth & size of the staples on this image. Also, look directly above the staples on the top side of my femur and you can see a small rectangular object – that secures the other end of my ligament graft. They drilled from one to the other during the surgery, although not in a straight line, kind of a zigzag.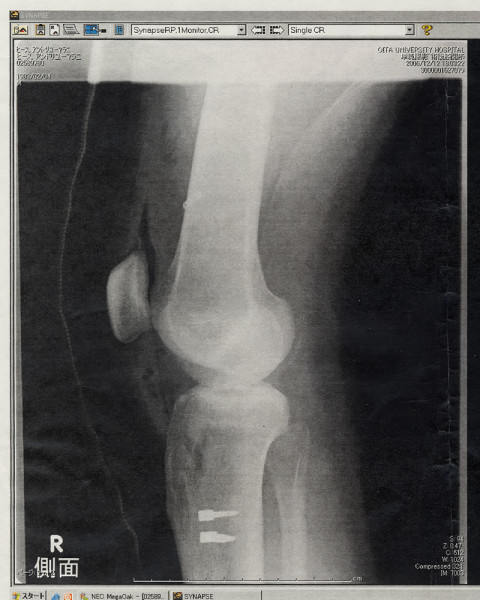 Image 3 – This is an arthroscopic view of some cartilage damage in my knee joint. Because my original injury was almost 2 years ago the doctors elected not to try and repair the cartilage since it hasn't been giving me any serious problems despite the small tears.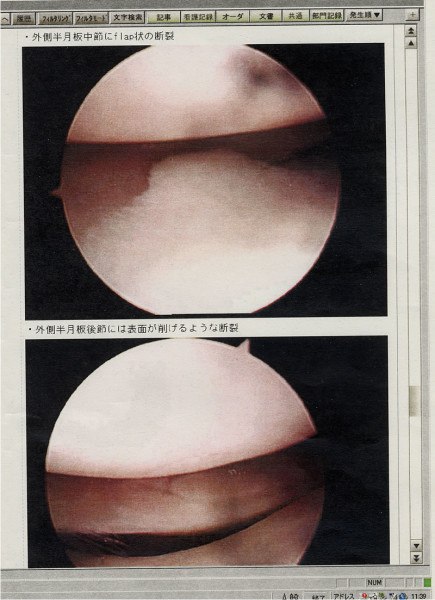 Image 4 – This is another picture of my other main cartilage tear. In the lower image the doctor is using a very tiny (keep in mind this is heavily magnified) probe to lift and examine the tear.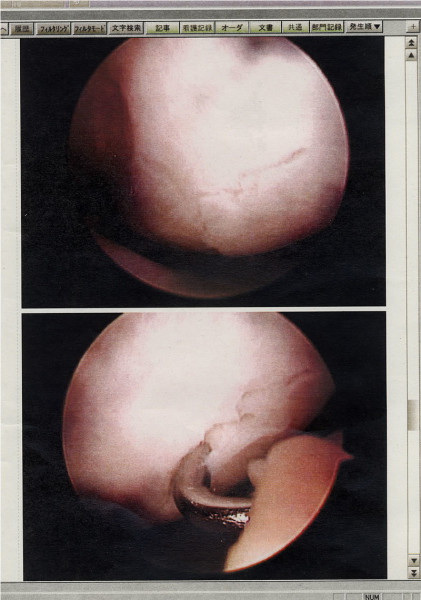 Image 5 – This is a before and after of my ACL. The top image is the before, in the bottom left of the frame you can clearly see the torn and shredded remnants of the ACL next to the probe. In the lower image the new ACL graft is snugly in place.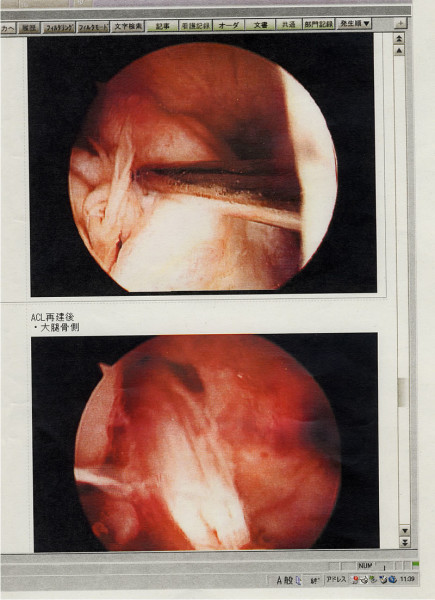 Hope no one got sick looking at that!