I love eating sunflower seeds. I don't go in for any of those fancy-shmancy flavors they have now like BBQ, Ranch, or Dill; but I will never, ever turn down a handful of traditional roasted and salted sunflower seeds.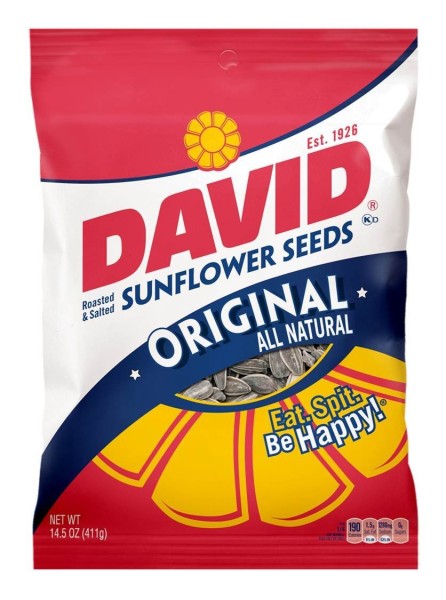 Look at that bag. That is ICONIC. I would put DAVID sunflower seeds right up there with Levis jeans, Marlboro cigarettes, Jeep Wranglers, and Hershey bars on a list of things I can buy that are more American than the American flag.
So I've got a seed habit. Fortunately, Chinese people are also totally into seeds… in some ways even more so than Americans. The DAVID equivalent in China in terms of market penetration and brand recognition is HAHA: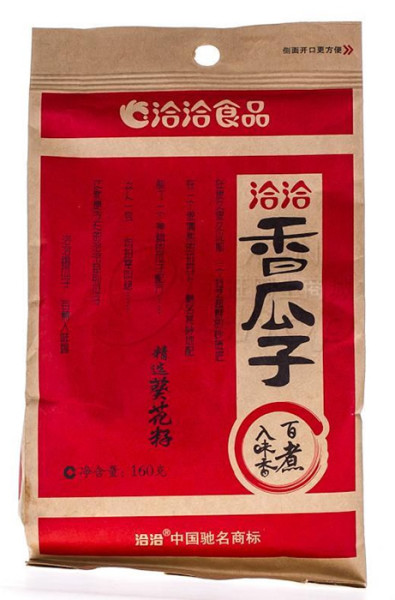 Respect the brown paper bag. It's easy to open and biodegrades far quicker than DAVID's plastic bags. It also has a pleasant roughness that makes it easy to hold.
At the supermarket seeds are both sold in packets like the above, or by weight from large baskets just like fruit or vegetables (bag, weigh, and go). Most Chinese families in my region keep seeds in the house to munch on now and then and to serve to guests along with tea, fruit, and so on.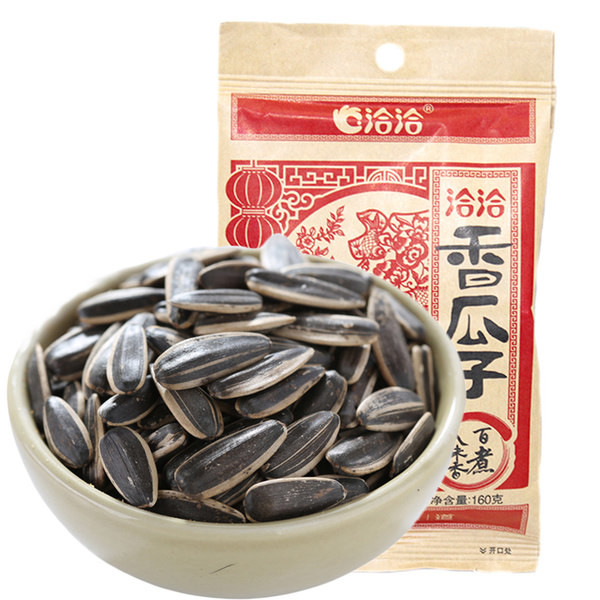 Whenever I go birdwatching or hiking I'll take a bag along. Beyond my personal enjoyment thereof, sharing seeds with people you meet along the way is a nice way to make new friends. I've only had one person turn down my seed offer. He was an older fellow taking a rest under a tree while his cattle grazed in a nearby field. After politely handing back the paper bag without taking any, he smiled to reveal lots of gums and zero teeth.
Oops!
Last week I was out at Huanzidong Reservoir doing my usual birding and stopped to chat with two goatherds who I've made friends with across my previous visits. I handed them the seed bag and they both happily accepted, each dumping a handful out and then starting to eat them one by one in the Chinese fashion.
I already had a cheek full of seeds and was spitting the shells out from time to time as we chatted, much to their amazement. At that point, after 8 years in China, I had a sudden realization:
8,000 Years of Civilization and China Still Can't Eat Seeds Properly
Seriously you guys they have no fucking clue.
Some of you are probably scratching your heads and saying "now hold on, China's civilization stretches back 8,000 years? really?" Well, sure, if you believe the official China.org.cn site and we all know how much China values historical truth and accuracy so we'll go with those figures.
As a point of reference, let's refresh ourselves on the proper way to eat seeds. I'll give you two avenues of elucidation. You can either watch this embarrassingly silly video created by DAVID:
Or you can visit WikiHow and be horrified, absolutely horrified, by the Uncanny Valley graphics style they employ to illustrate the process.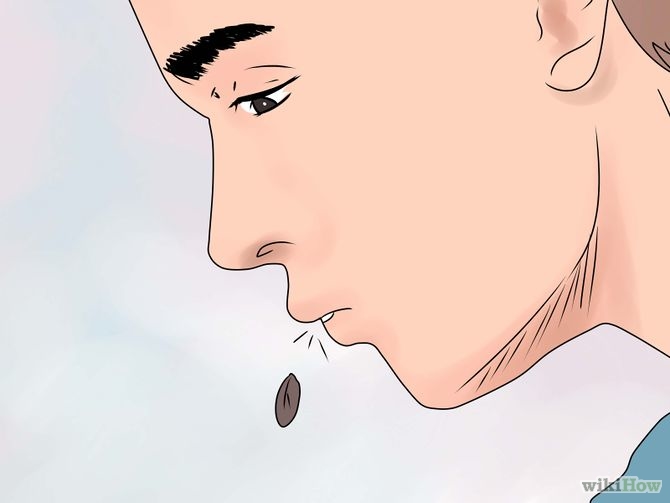 How do the Chinese do it?
Like monkeys. Like freaking monkeys.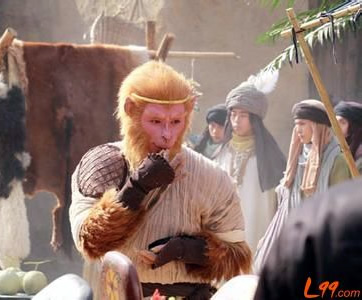 They take one seed at a time (cringe) and while holding it between thumb and forefinger (cringe) they bite down with their front teeth (oh god make it stop) to crack the shell, inhale to suck out the kernel (I feel dirty just typing this), and toss the shell.
Whew, glad that's over.
Wait, we have a photo? Oh geez…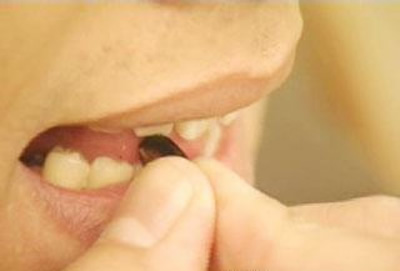 Some of you might think I'm being overly dramatic about this. You're wrong.
Some of you might be dentists. You're most likely already throwing up in the nearest trashcan.
Why? Because the dentists know what comes next. You see, when you eat seeds like that on a regular basis you destroy your teeth. Incisors were never meant for this sort of use.
Want some evidence? HERE YAH GO, BUDDY!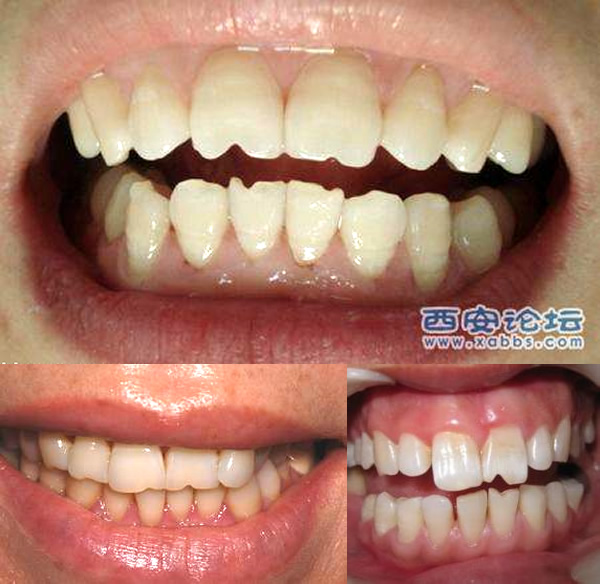 My teeth hurt just looking at these photos. Sourcing these on the internet for you was one of the nastiest things I've done in the service of Drew's good (haha yeah right) Journalism.
Making things all the more ridiculous, lower-class and/or country bumpkins around here sport these seed-grooves with pride! I don't understand this.
LOOK AT ME. I'M A FUCKING SQUIRREL!
Ok, good for you? This is an achievement?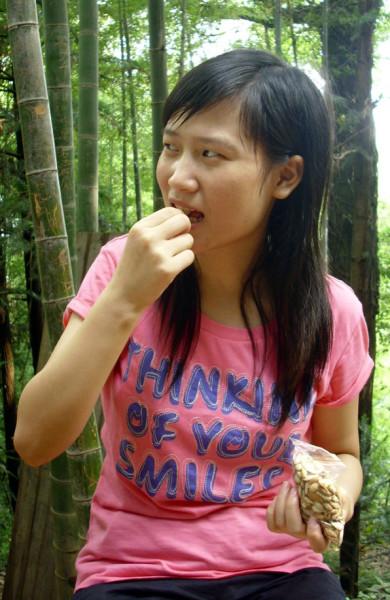 Someone should be blamed for this, right? 8,000 (alleged) years of civilization and nobody knows that the teeth in the front are not for seeds?  This is glaringly obvious in English, after all. Those teeth are called incisors and, guess what, that's because they're used to incise things which means, DUH, to cut into.
What I'm trying to say is they ain't for grinding seeds goddamnit.
I even went so far as to produce a guide for those who haven't quite gotten the point. It's only in English so far because I'm too busy let's be honest nobody reads this crap in China: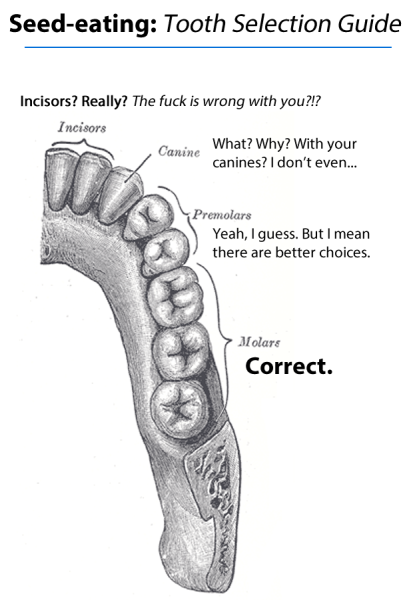 As it turns out, there is someone to blame. We can blame the Chinese language. What we call "incisors" the Chinese language calls 门牙。
门 = [mén] door, gate, portal
牙 = [yá] tusk, tooth, ivory
It's not a terrible name. The teeth in the front can reasonably be seen as the gate to the mouth. BUT it doesn't give you any clues as to how one should, you know, use your teeth appropriately.
So it's all the Chinese language's fault, or something. Guilty as charged.
Court adjourned.