I went birding at Huanzidong Reservoir a couple of weeks ago and found the water level way, way down. Hundreds of meters of mudflats were exposed. This attracts all sorts of birdlife, but leaves the hopeful birder no place to hide. Even with a spotting scope, trying to identify sandpipers at 300m totally sucks.
Rubbing salt in the wound, over the summer some local government genius spent who knows how much money building this fucking awesome bird-watching tower: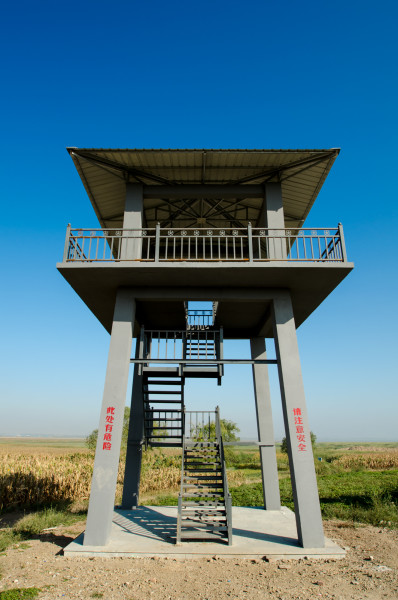 But they forget to put it anywhere remotely near the reservoir so now it's a fucking awesome corn-watching tower.
Looking ahead to the upcoming arrival of the Siberian Cranes, I decided to take drastic action: I would build a duck blind.