Ten years ago today I sat hunched over my laptop in my new dorm room at Ritsumeikan Asia Pacific University and tapped out a blog post documenting my trip from America, creatively titled Traveling to Japan. Drew's Journal was born. Ten years!
My version:
I freaked out, went to Japan, built a career in China, international trader, THAT'S WHAT I DID!
And here's the passport stamp that started it all: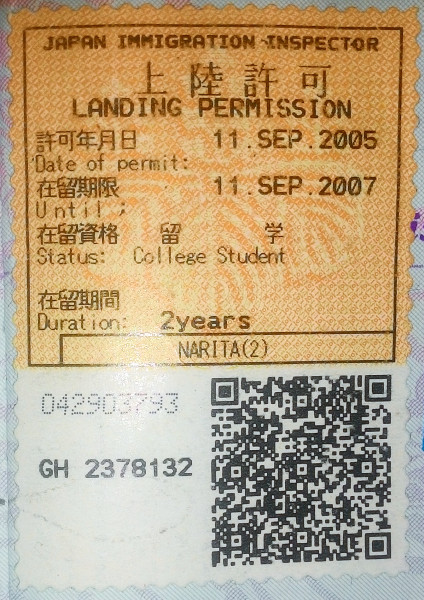 What will the next ten bring?